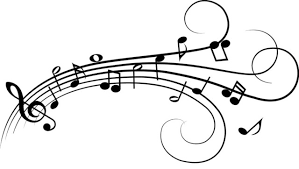 "Music gives a soul to the universe, wings to the mind, flight to the imagination and life to everything."
Plato
EMS and the Fine Arts
Everyone enjoys music!
It's all around us and lifts our spirits.
Music helps us share our inner thoughts and feelings.
Participating in our Fine Arts Program creates a community of committed musicians!
It has been proven that playing a musical instrument has a direct impact on academic achievement!
At Edwards Middle School, we offer a variety of programs in the Fine Arts!
Band: An ideal school band consists of a balance of flutes, oboes, bassoons, clarinets, saxophones, trumpets, French horns, trombones, baritones, tubas and percussion. Band is a year-long course so you will need to sign up for both semesters. We have at least two concerts every year, one in winter and one in spring. The Band also plays at pep rallies and visiting elementary schools.

Orchestra: Orchestra is a musical ensemble where students may choose to learn the violin, viola, or cello. No experience is needed, only the desire to play beautiful music and work hard to practice new skills. We play music in a variety of styles, listen and watch other orchestra musicians, and learn to read music. We perform several times during the year, including concerts at the end of each semester. Orchestra is a year-long class, so students will need to register for both fall and spring semesters.